Quality Time with Your Kids Using Your Playset
Nov 2nd 2023

Playtime is an opportunity to spend time with your kids on your backyard playground and set the foundation for what will be a wonderful childhood. You can use this time to interact with your child and encourage fun and adventure while watching out for their safety.
One example of equipment you can use to bring joy to your child's playground activities is their very own Gorilla Playset. Gorilla Playset specializes in premium wooden swing and slide sets, plus a variety of accessories to facilitate various fan-favorite activities for family fun and bonding.
Spending quality time with your kids is a sure way to build strong relationships, boost confidence, and create an everlasting bond. One way to spend quality time with your children is through playtime. Sure, all kids could use unstructured playtime on their own or with their siblings and buddies. But there's also an advantage in sharing your child's playtime.
Children learn by imitation, and what better way to impart language skills, habits, and social cues than through special playtime? It's fun and easy even for parents who feel like they don't have the time or expertise. Just 10-30 minutes of playing with your kids will do wonders for your relationship. According to BMC Public Health, children with strong bonds with their parents are less likely to experience depression and anxiety in adulthood. Here's a look at ways to have quality time and interact with your kids.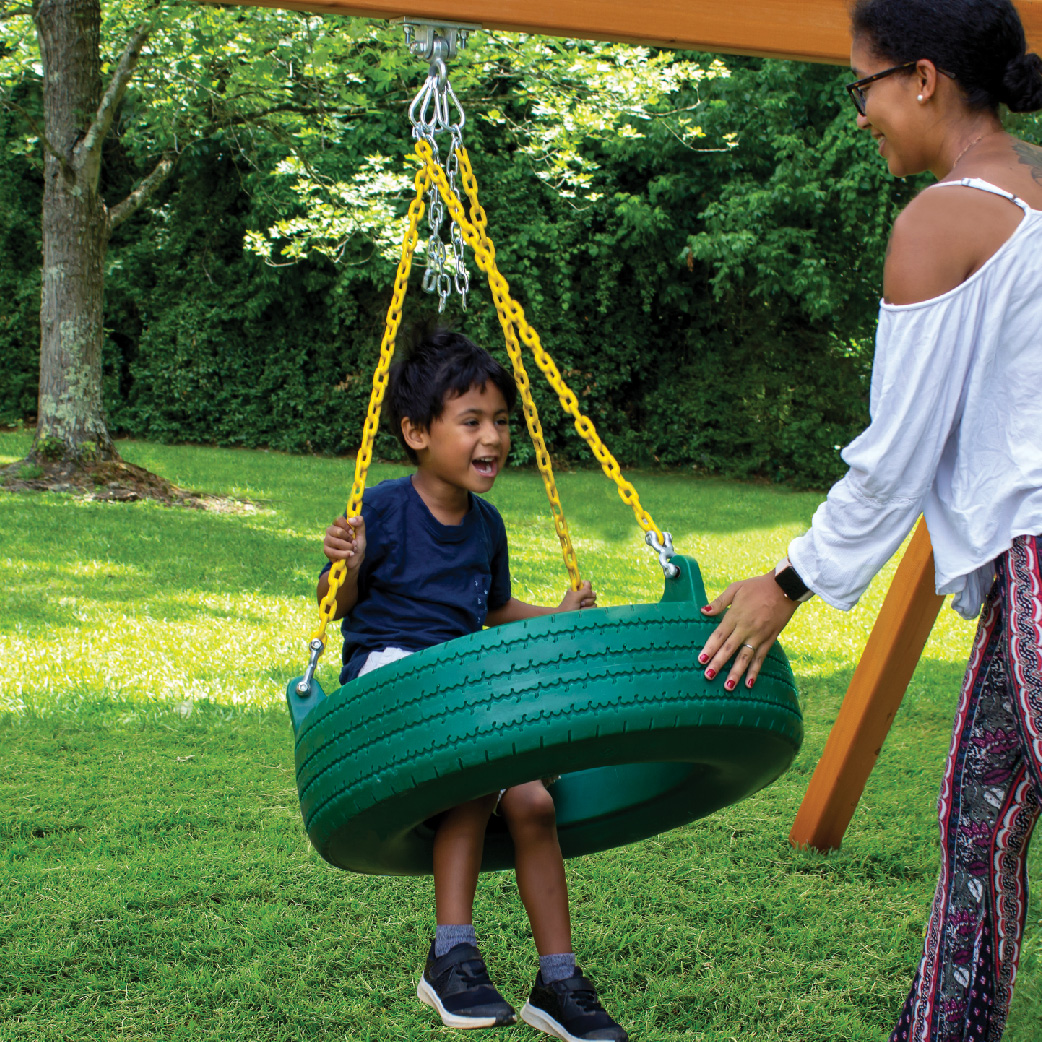 Creating a Playtime Routine
Start by establishing a regular playtime routine with your kids. These can be special times during the week where you set aside electronics and other distractions and focus on your kid's hobbies and interests. Start by putting a versatile playground equipment like a Gorilla playset in your backyard and set up certain set times to play with your child.
Remember, be flexible and prepare to tweak the schedule if things don't go as planned. Don't forget to learn the things your children care about so you can take part. Let them choose the activities so they can stay engaged and have more fun. If you have more than one child, it would be best if you plan for one-on-one activities so you can spend time with each youngster individually and attend to their personal interests and needs.

Play Together on Gorilla Playsets
At Gorilla Playsets, we love designing for kids and parents in mind. Our childrens swing sets are available with features such as swings, slides, climbing walls, chalkboards, towers with steering wheels to enable interactive play, and so much more!
You can have fun and games such as counting activities where you get your children to count the number of steps on the climbing wall, or the number of forward movements on the swings, or even the number of zooms down the incredible wave slide. Counting games improve math skills, memory, and alertness in children.
You can also get into storytelling adventures. Let your children entertain you with imaginary tales as they surmount the rock-climbing wall, swing on the monkey bars, or pretend to steer the tower. These activities provide a workout while also allowing the child to use their creativity and problem-solving skills. It's all about your reactions. The more they see the affect their creativity and ideas have on you the more connected they'll feel to you.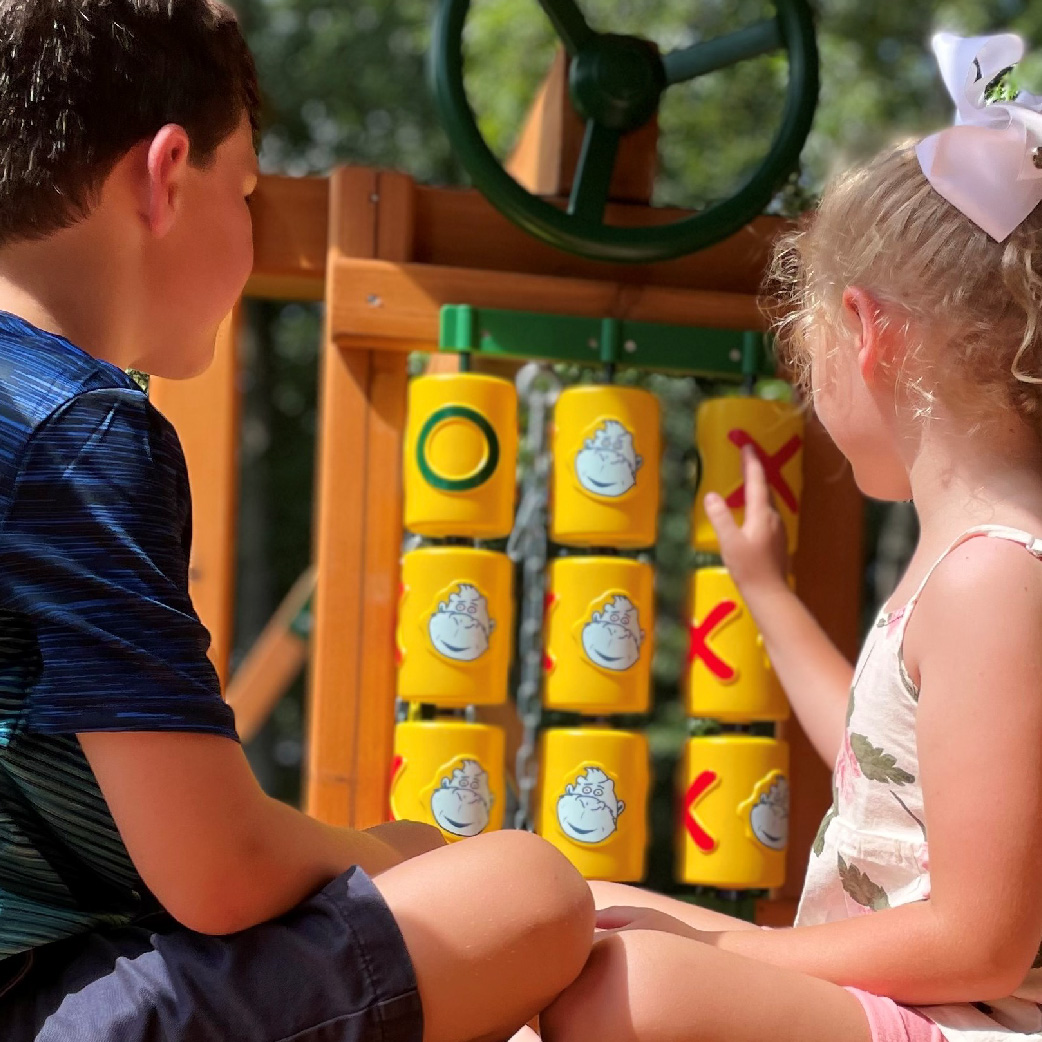 Educational Play and Learning Moments
Playtime with your child entails bringing stories to life, and sometimes this means pretending to be different animals, dressing up as a pirate, astronaut, or fairy tale character. It will help them to learn to see things from different perspectives, acquire teamwork and language skills, and even learn about their surroundings.
Encourage children to take the lead and move around. Children don't get many opportunities to be in the driver's seat, so allow them this opportunity so they can learn about the playtime activity, make decisions, and develop a sense of independence and self-confidence.

Unplugged Playtime
It's important to eliminate distractions such as television, phone, or anything else that may take your attention away from playtime. Be a good play buddy and show your child that you value them. That means listening actively, maintaining eye-contact, nodding, and replying even if the stories feel silly. Show that you are having a fun time, no matter what.
Describe what your child is doing. It's a good way to avoid getting distracted by other things because it requires focusing on what your child is doing. This type of enthusiasm will be contagious when they see you are giving them your full attention. You can also try tech-free activities on Gorilla Playsets, like creating art, building forts, or having picnics. Let loose and have fun. Don't be afraid to feel silly, all the best playtimes are!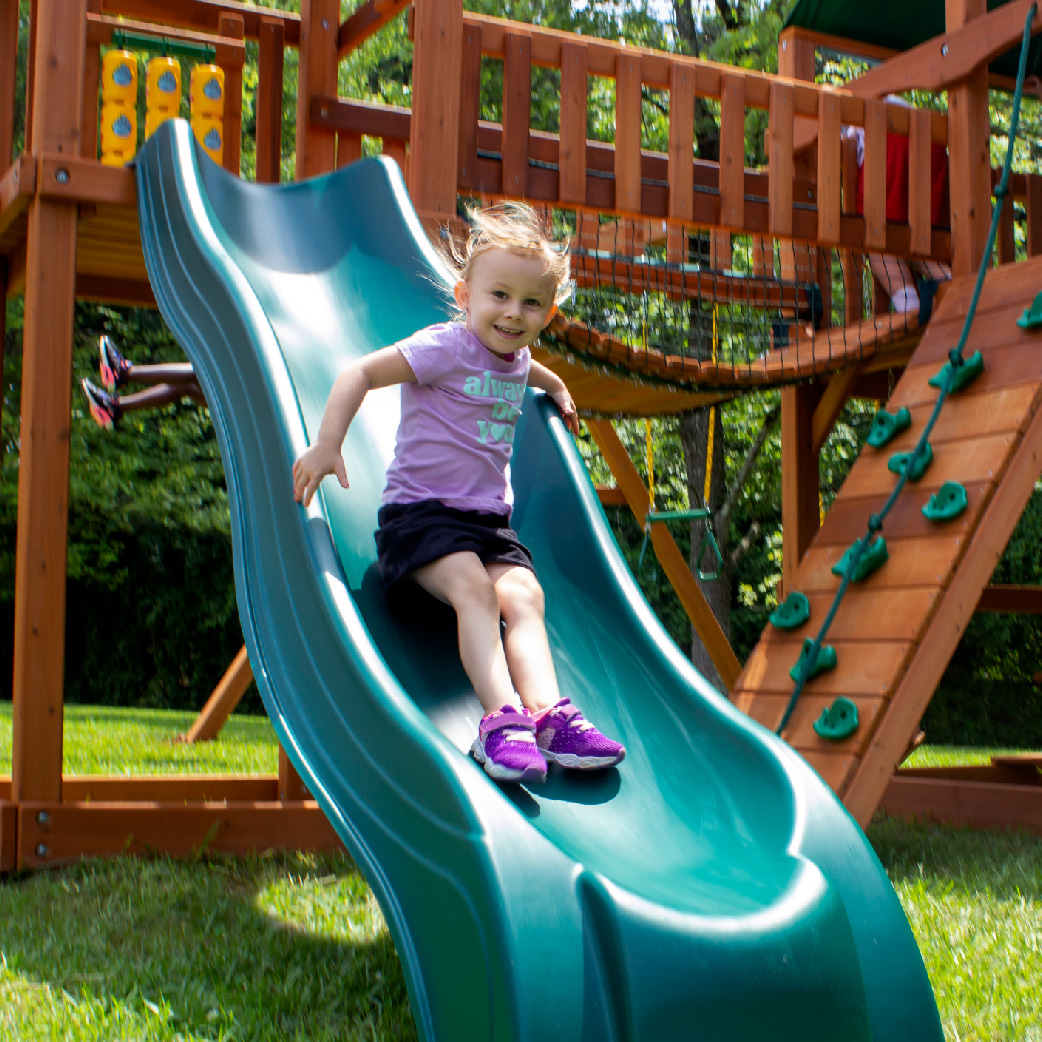 Bonding Beyond Playtime
Now, quality time with your kids shouldn't stop at the end of playtime. Quality time should be a steady part of your bond with your little ones, and there're are various ways to do it beyond the Gorilla playset.
Such as:
Taking them on nature hikes
Exploring a museum together
Putting together a seasonally appropriate craft (There are plenty of oppurtunities with the holidays on their way!)
These examples are just a few examples, however there are endless possibilities.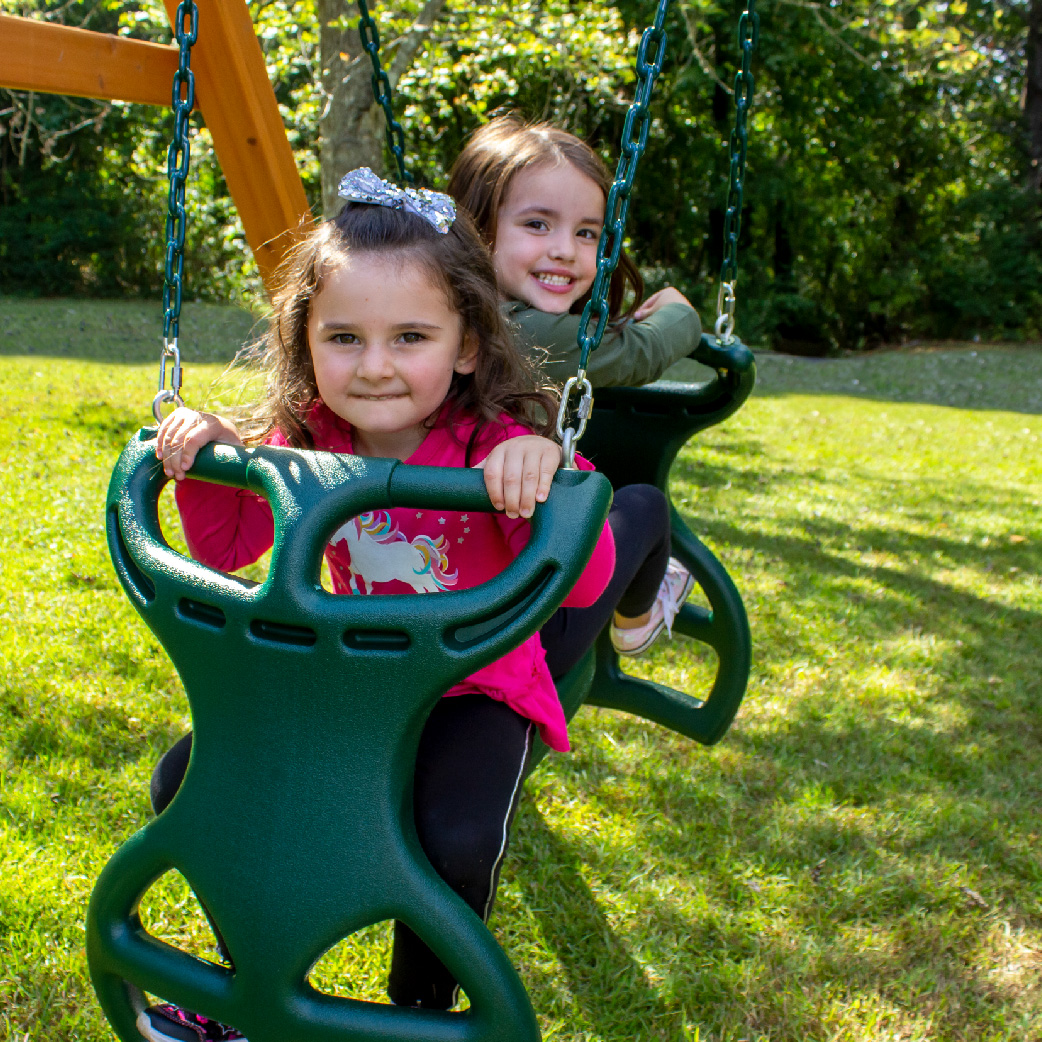 Conclusion
Spending quality time with your kids is important for teaching them new skills, social cues, and habits while also establishing and maintaining a strong family bond. It starts with those special playtime schedules on Gorilla children's swing sets designed to allow you and your youngster to have the time of your lives, whether as pretend astronauts, pirates, storytellers, slide-racers, or just whirling on the swings.
Special playtime should be distraction free and scheduled around the same hour regularly. Don't miss the opportunity to give your best and be part of your children's journey and an active player in their physical, emotional, and social development. Start with Gorilla outdoor playsets. We develop outdoor swing sets and slides that are easy to install and come with various features to facilitate various playtime activities with your kids. Check out our amazing selection of quality-time-friendly swing sets, right here!