Capturing Joy: Tips for Photographing Your Kids' Gorilla Playset Adventures
Aug 24th 2023
We're only children once, and childhood goes by faster than anyone ever thinks. One of the best things you can ever do for yourself and your children is preserve the special moments of joy and laughter during these fleeting moments.
Even with this idea in mind, it can be a challenge to figure out how to perfectly capture those special moments, especially if you don't have any photography experience. Phones today have come a long way, of course, but a lot more goes into capturing certain moments. Playtime offers an excellent window of opportunity to capture your little ones having the time of their young lives playing outdoors.
Gorilla Playsets can provide the perfect setting for such moments, with our broad selection of outdoor playsets that offer children endless opportunities for creative, engaging, and lasting fun. Playtime photography is a skill everyone should hone because the chance to capture certain moments only comes once - blink, and you'll miss it! In this post, we will explore some tips and pointers to guide you toward building up a treasure chest of invaluable memories you and your loved ones will enjoy for years.
Let's dive right in.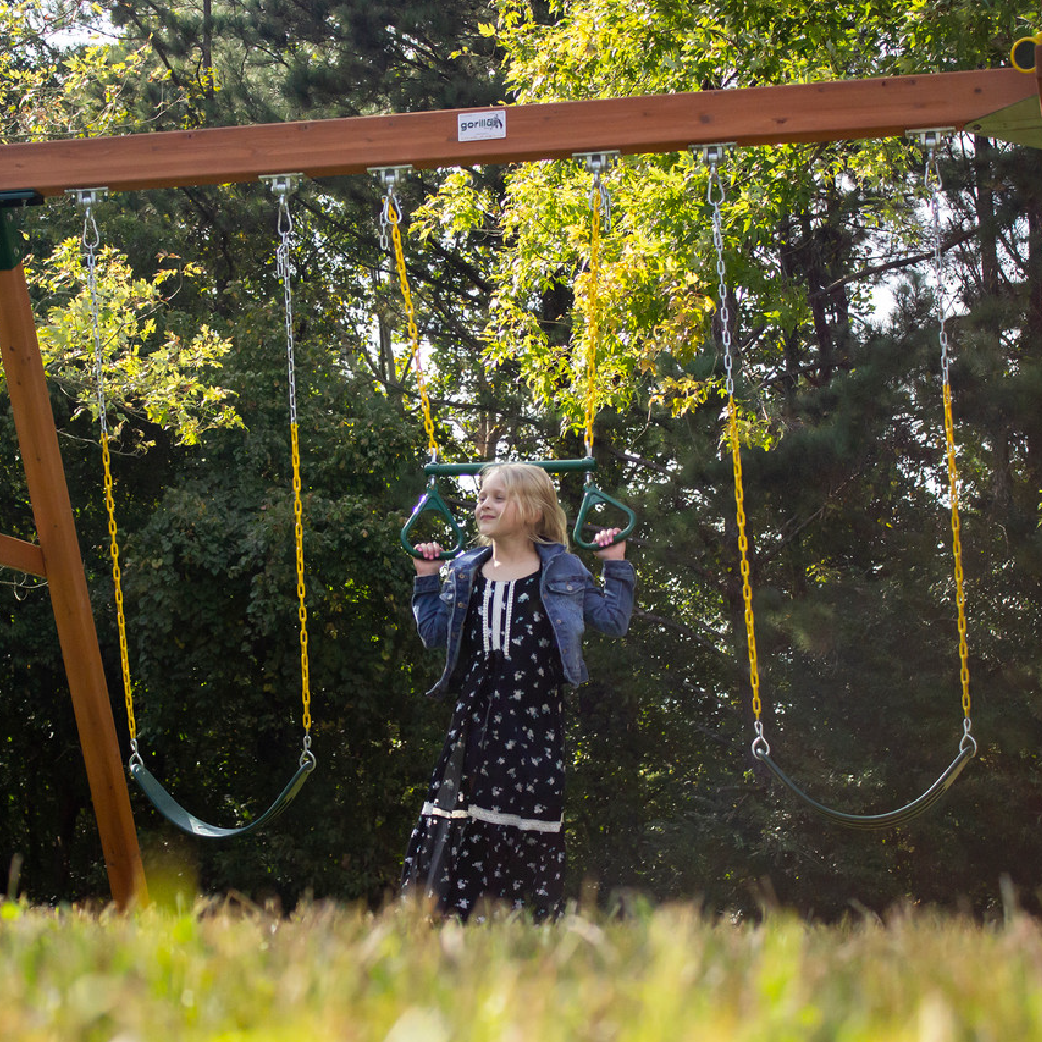 Setting the Scene for Playful Photography
Children have a natural propensity and capacity for finding joy in the simplest things, which is why everyone enjoys being around them. You can find an opportunity to capture a special moment wherever you are. Even so, some settings are more fruitful than others, and you can set these up by picking the ideal time and place.
The best times to capture outdoor moments are in the mid-mornings and early evenings because the sun is at just the right level to provide good lighting without overexposing the scene. Gorilla outdoor swing sets such as The Chateau Swing Set against the green backdrop of your yard can make for an excellent photo opportunity!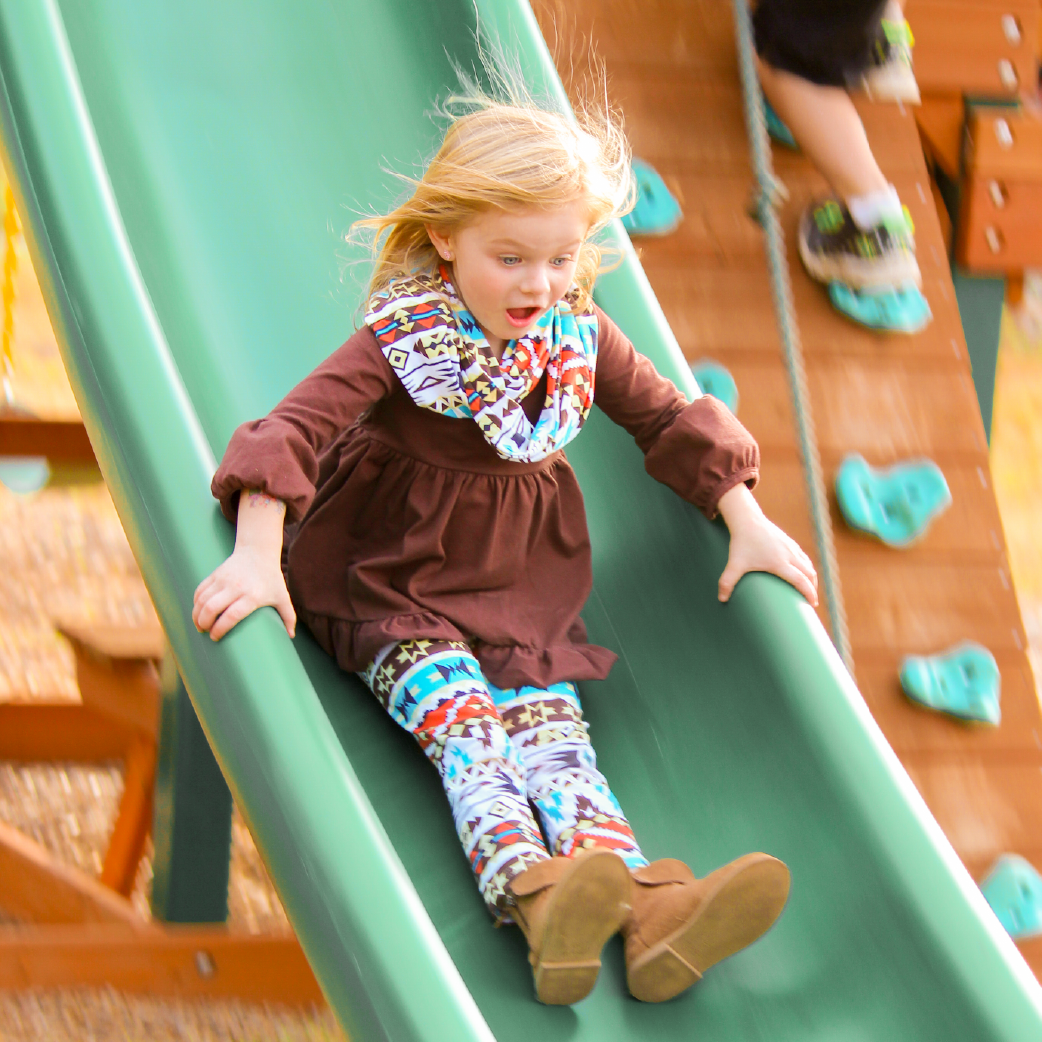 Candid Moments and Expressions
There's a big difference between posed photographs and the type of candid photographs you can get by capturing your children at play. While posed pictures can be excellent in their way (with the kids all scrubbed and dressed up), the unique charm of candid photos is the pure natural joy, wonder, excitement, and curiosity that children experience as they discover and explore the world. You can't replicate those emotions with a posed photo.
That's why giving children the chance to run free, express themselves, and figure the world out for themselves is so critical. You need to ensure you're around with a camera ready so you don't miss it!
Because you're hoping to capture genuine moments, don't be too pushy with them. The best you can do is provide the proper setup, like the Empire Extreme Swing Set, sit back and let them go ahead and have fun. Capture the shots you can without being too noticeable since some kids can get camera shy if you make a big deal about it.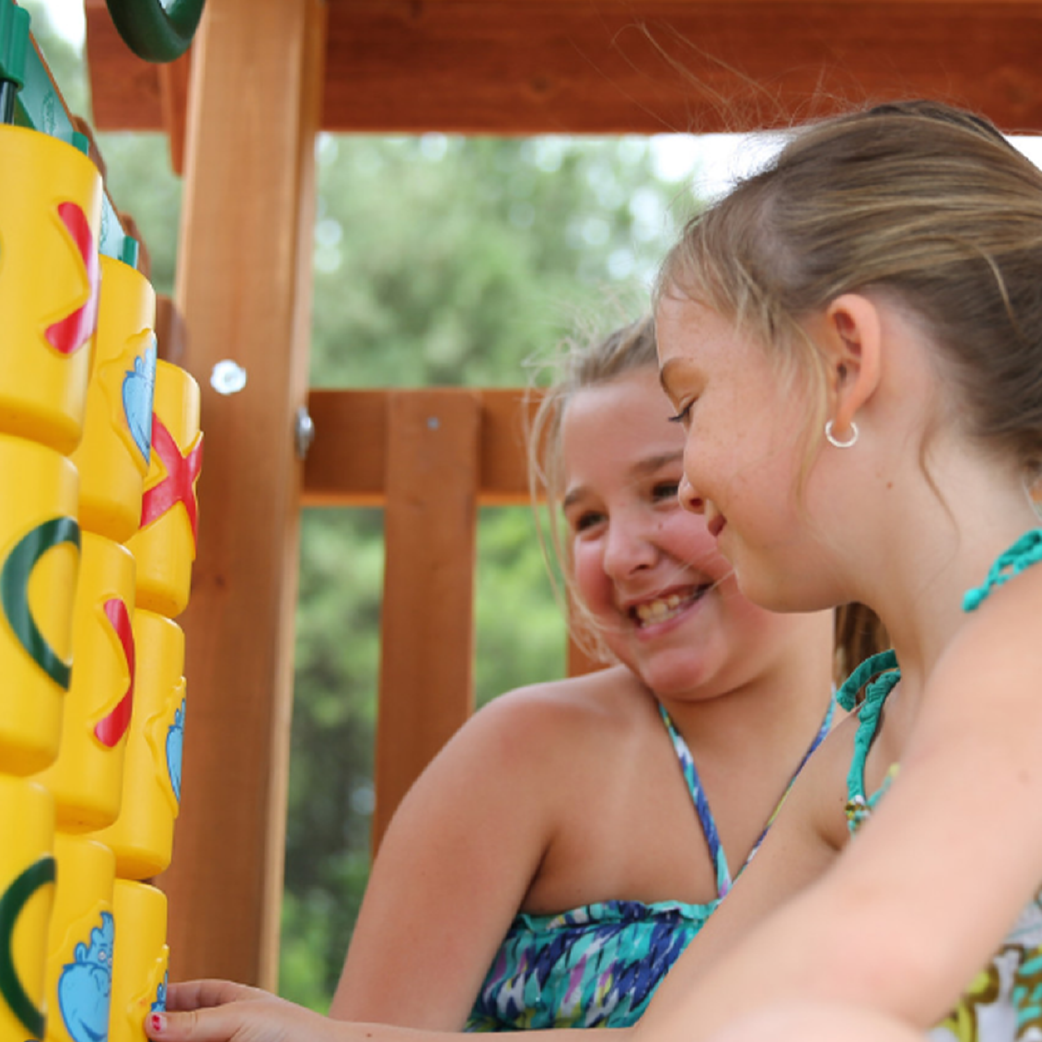 Exploring Different Activities
There are certain scenarios you can present to your kids that will provide you with an endless stream of potential picture-perfect moments. The selection of playsets offered by Gorilla Playsets presents an almost endless set of creative opportunities as children engage in the various activities they make possible. Sets such as the Savannah Swing Set come outfitted with three swings, two sky houses, a twisting playset slide, a simple slide, monkey bars, a bridge, ladders, a climbing wall, and more, allowing your child to have all the fun in the world!
With all these avenues for potential games and activities, you can be sure that you will always be able to capture perfect moments. On a swing, for example, you can take a picture of the moments of thrilling excitement that you can see on your kid's faces when they swing as high as they then go, or you can capture the look of concentration on their faces as they make their way up the climbing wall. The possibilities here are virtually endless, so don't miss out.


Encourage Creative Play and Imagination
Children have limitless imaginations, and when we provide stimulating environments, they can keep themselves entertained and engaged for hours on end. Were it not for the fact that they eventually get tired out, they could keep going from sunup to sundown. The ability to keep ourselves engaged and stave off boredom with the simplest things around us is something we gradually lose as we grow up, which is why it's so important that we capture as many of these moments as possible when kids are still young.
Gorilla Playsets can provide the setting and material fuel your child needs to let their imagination run wild. Rather than run across the whole house, driveway, and neighbor's yard looking for the ideal settings for their various games and imaginings, a playset such as the Mountaineer Swing Set can provide a centralized setup that gives them all they need. This would be an excellent framework to encourage and stimulate their storytelling capabilities, positively impacting their creativity, intelligence, and social skills.
You might even consider creating a photo montage highlighting the various points of a story they've come up with as they navigate the different elements of the playset. When you look at it all around, everyone stands to benefit here.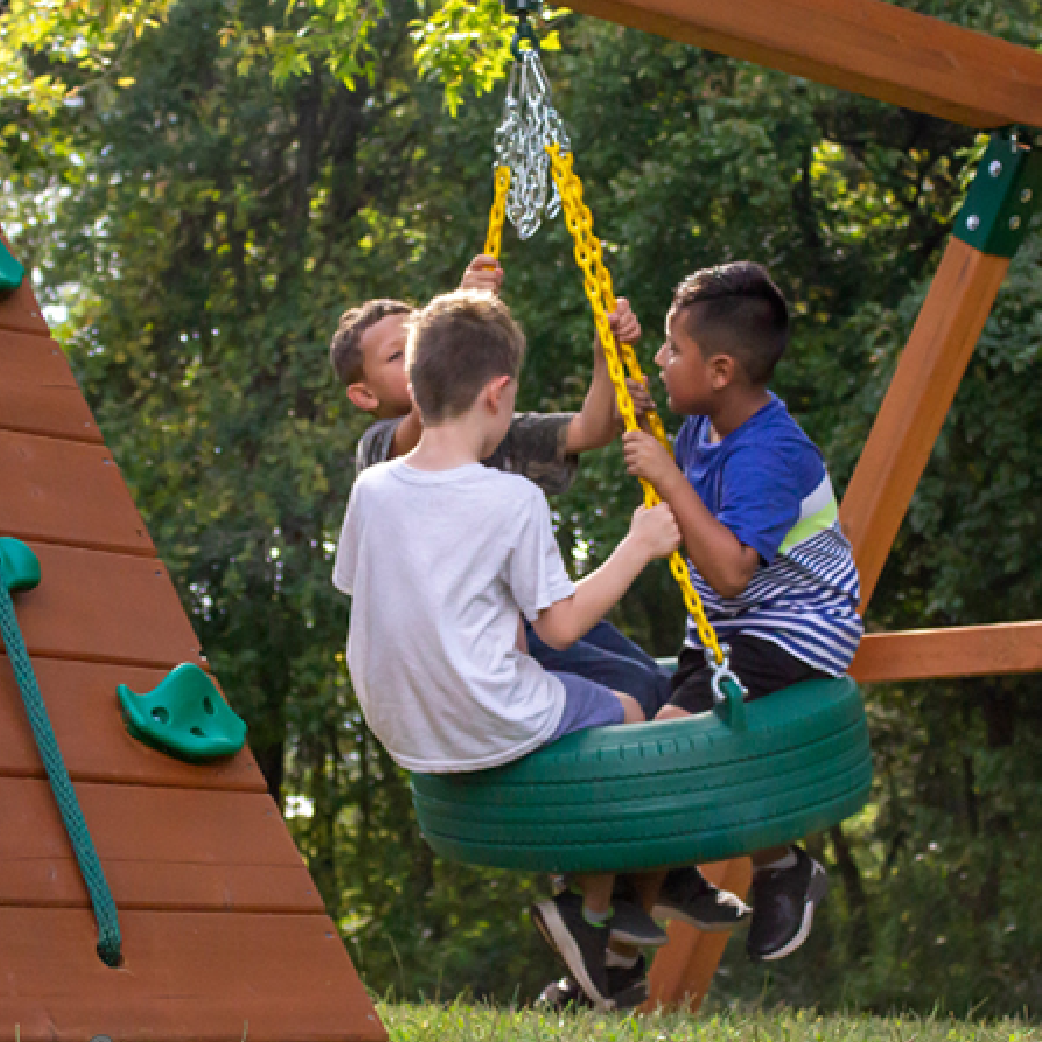 Family Bonding and Interaction
An integral part of candid photography is capturing the bonds and interactions between family and friends. With Gorilla wooden playsets such as the Navigator With Sky Loft Swing Set, family and friends of all ages will have plenty of opportunities to create memorable moments with the people they care about. Candid photography, while being much less restrictive and rule-bound than studio photography, still has some structure involved. There are techniques and methods you can use to get the best results.
For one, be sure the sun is not captured in the picture's frame. Otherwise, it will overpower the subjects in your photo. The most crucial aspect to remember is that the child's face should be the picture's focus because this is the point that tells the story's entire concept.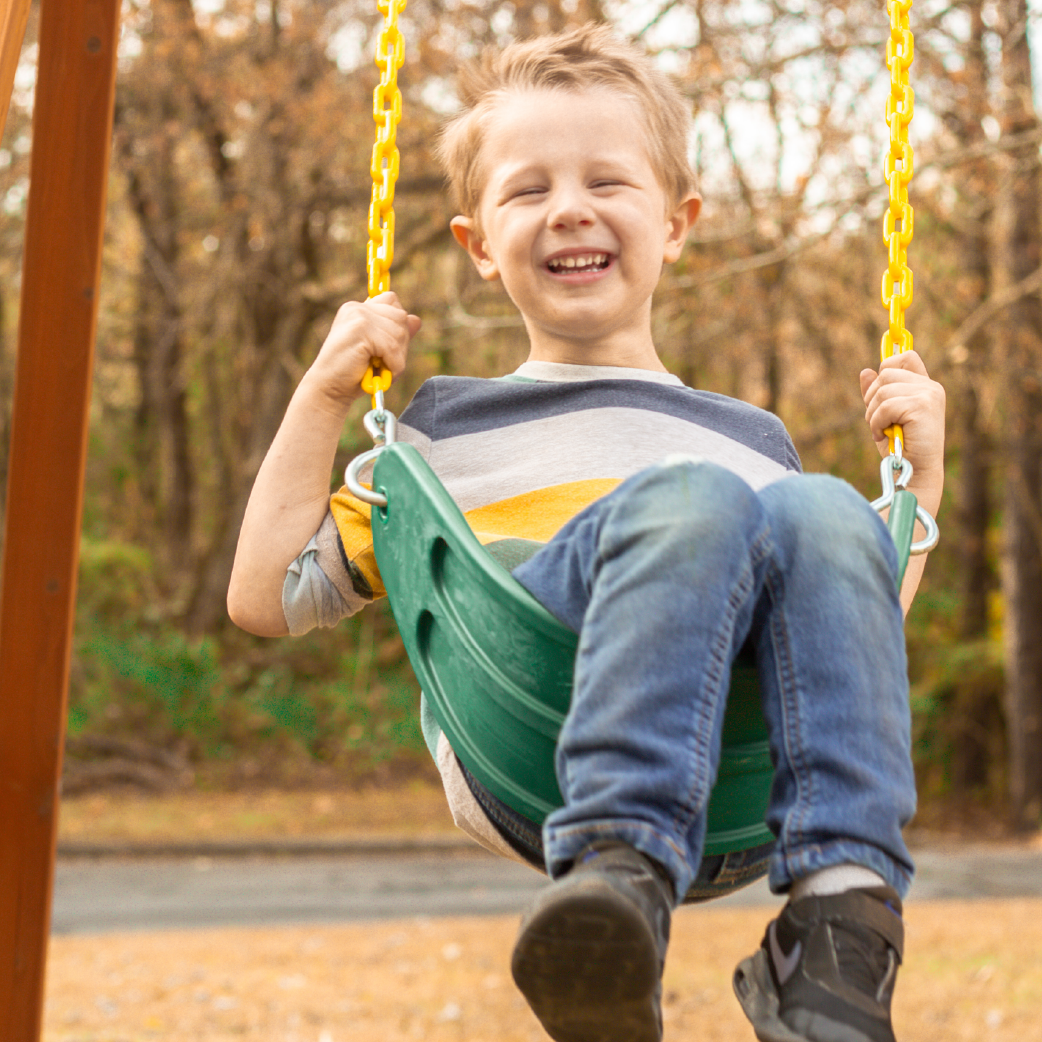 Editing and Preserving Memories
For many people, the favorite part of candid photography comes afterward, when they get to edit and fiddle with the pictures to get the very best out of them. Whether this part of the process for you will involve playing around with different filters or adjusting technical aspects such as the color levels, lighting, texture, and so on, the idea is to try and tune the photos so that they express the essence of the picture without interfering with it too much. Some simple rules of thumb here are:
Do not oversaturate the photo's colors, as this will make the picture look less natural.
Don't be afraid of using filters where appropriate, as they can often add an element of levity, fun, and lightheartedness that is so often missing from studio pictures or posed photos.
Whether you're using a professional DSLR camera or your smartphone camera, take the time to learn how it works and how to get the best results. Some picture elements can't be altered after the picture is taken, so do your best to get the perfect shot with every click.
Conclusion
Children at play are always jumping, running, and in motion creating innumerable moments of beauty that beg to be immortalized in pictures. Gorilla Playsets can play a significant role in all of this by providing the opportunity for endless fun and unmissable moments. Our selection of outdoor playsets comes in various designs, configurations, and themes to provide endless stimulation and fun scenarios. Don't miss the chance to keep a hold of these all-too-fleeting moments, set up a Gorilla Playset for your little ones, get your camera ready, and snap away. You'll be glad that you did!