Stocking Stuffers: An Accessory Gift Buying Guide
Nov 17th 2023
The holiday season is here with us again. When choosing stocking stuffers for children, you have a world of options to explore. Gorilla Playsets has everything you need to add that extra sparkle to your little one's holiday season.
Here are some out-of-the-box suggestions to consider: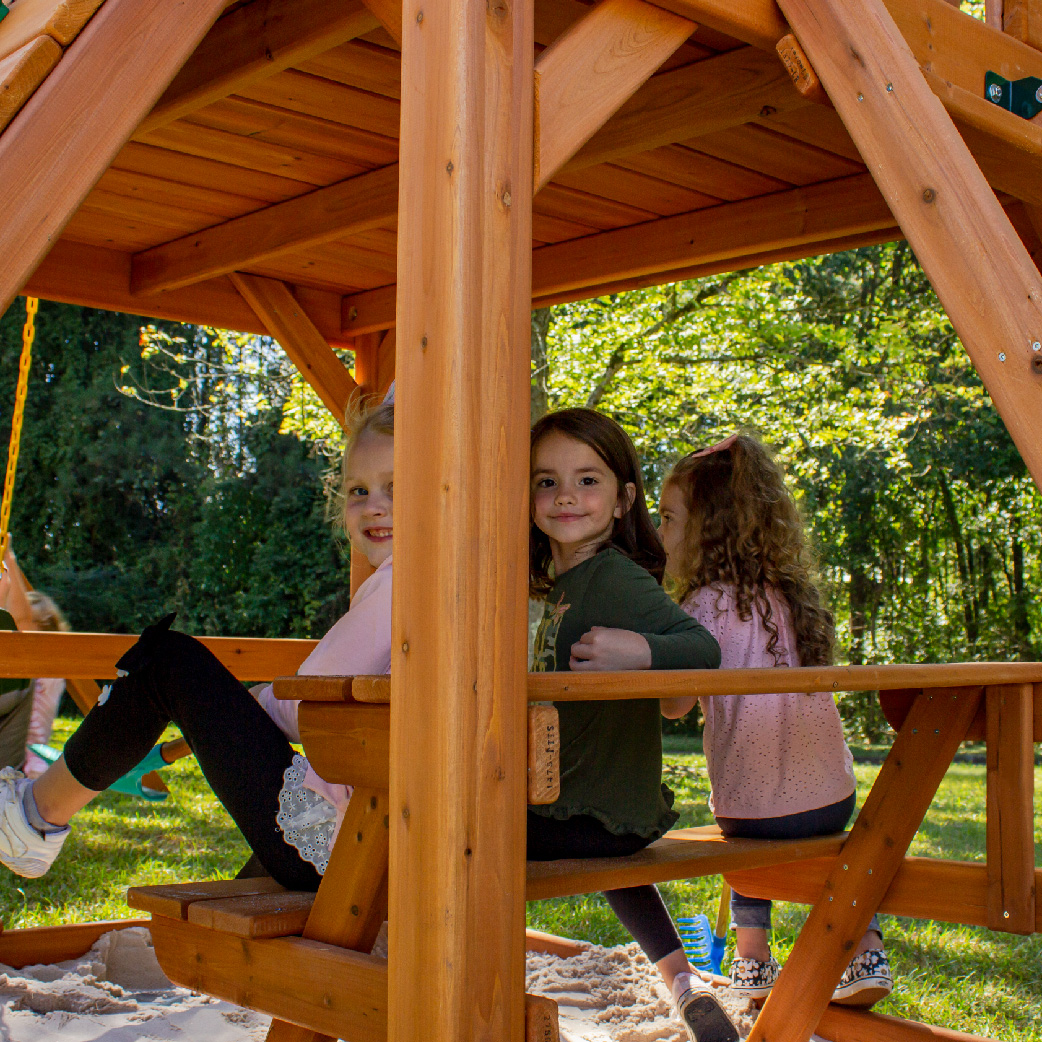 Accessory Gift Ideas
If your family has an outdoor swing set, Gorilla Playsets has a trove of fantastic accessories that can take your child's playtime to a whole new level. These stocking stuffers are anything but ordinary. They are specially crafted to spark creativity, promote physical activity, and add a dash of adventure to the outdoor play experience.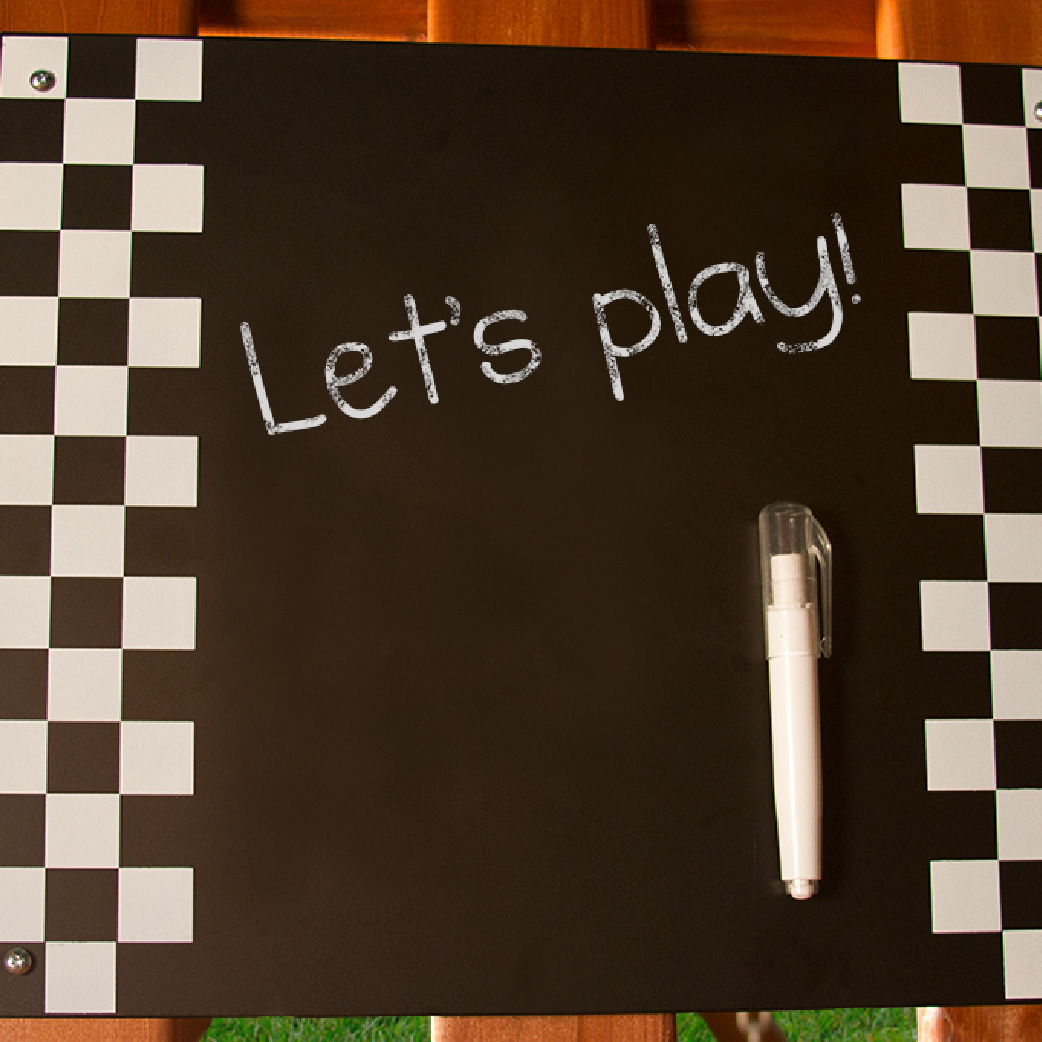 Tic-Tac-Toe and/or Chalkboard for the Main Deck: Ah, the classic game of Tic-Tac-Toe, a timeless pastime cherished by generations. It's a game of wits and strategy that never goes out of style, and it's the perfect addition to your outdoor swing set.
Imagine your little ones challenging each other to thrilling games of Tic-Tac-Toe. This game provides a bonding experience, making it an excellent way to teach your children about strategy, planning, and good sportsmanship.
But that's not all. A chalkboard is also a unique yet cost-friendly accessory for backyard playset equipment. A chalkboard is an excellent way to encourage your child's artistic talents and imagination. Whether they want to draw, doodle, or practice writing, the chalkboard on the main deck of your outdoor swing set provides a versatile canvas for self-expression.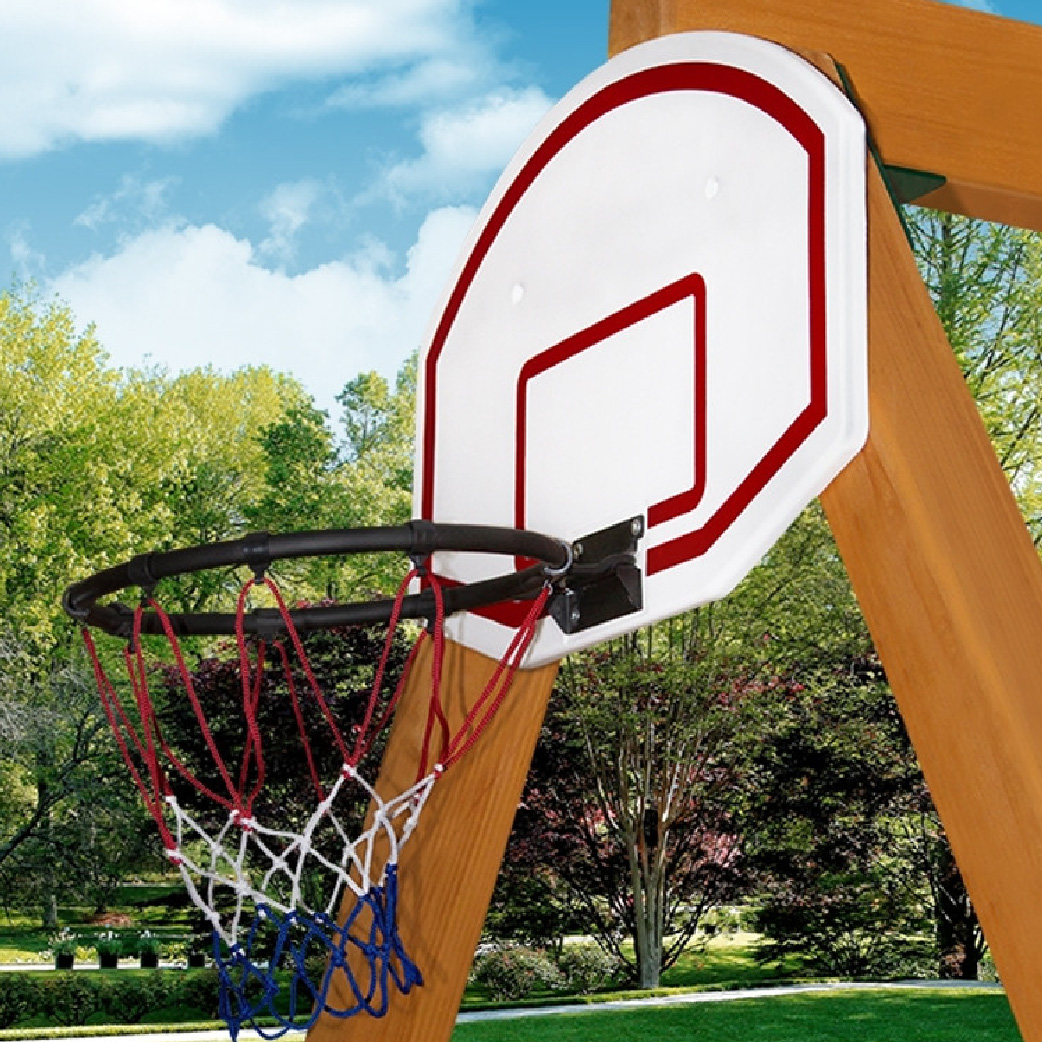 Attachable Basketball Hoop: If you want to add high-flying excitement to your child's outdoor playtime, consider our attachable basketball hoop. For the little athlete in your life, this accessory brings basketball excitement to the backyard. Slam-dunks and three-pointers are just a jump away!
The basketball hoop promotes physical activity, helping children develop coordination and motor skills. Children can improve their basketball skills, learning to shoot hoops and play the game effectively. It also fosters social interaction, teamwork, and the development of friendships.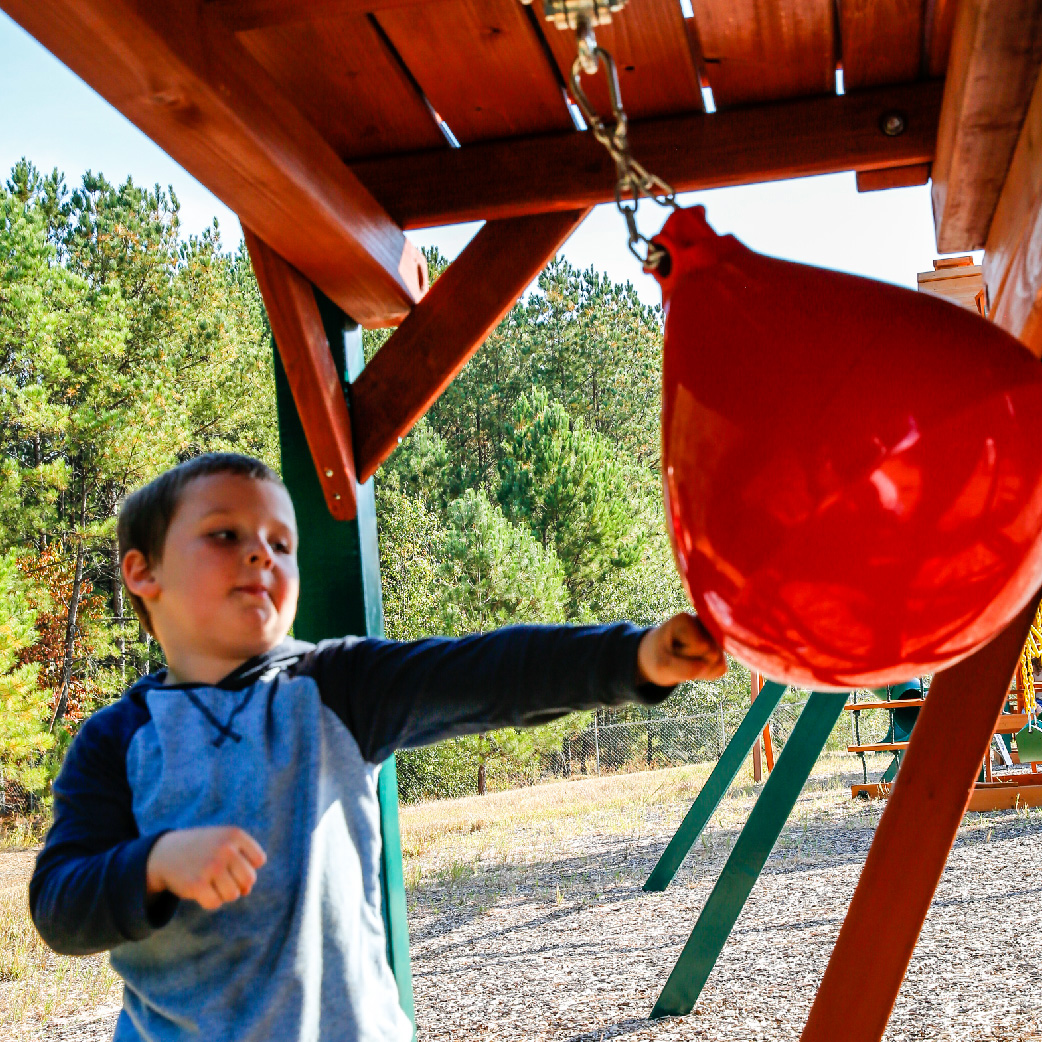 Punching Ball: If you have an energetic bundle of joy, the punching ball from Gorilla Playsets is the perfect outlet for them to release some of that pent-up energy and enthusiasm. It's not just a gift; it's an active play and coordination tool wrapped in one, designed to keep your child engaged and entertained while they expend their boundless energy.
The punching ball offers an exciting way for your child to punch, jab, and practice their boxing moves right in the comfort and safety of your backyard. This dynamic activity keeps them moving and promotes coordination and physical fitness.
What's more, the punching ball can serve as a stress reliever. Children can let out any pent-up energy or frustration by taking swings at the ball. It's a fantastic way for them to unwind, release tension, and stay relaxed. Plus, as your child masters their punching skills, their self-confidence receives a boost. They'll be proud of their progress and newfound abilities, which can positively affect their self-esteem.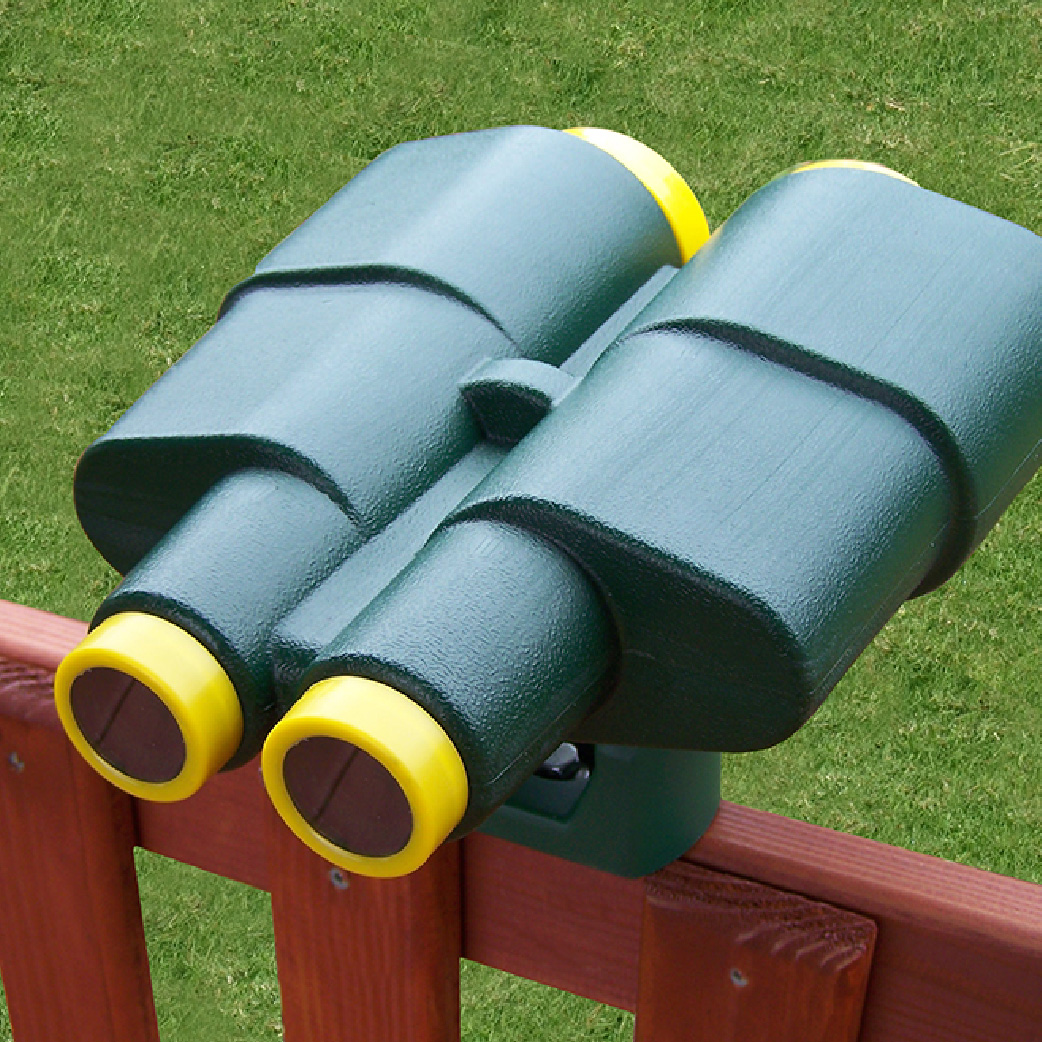 Jumbo Binoculars: Fuel your child's curiosity and sense of adventure/ exploration with jumbo binoculars. They can explore distant lands, spy on wildlife, or simply gaze at the stars from the comfort of the backyard playset equipment.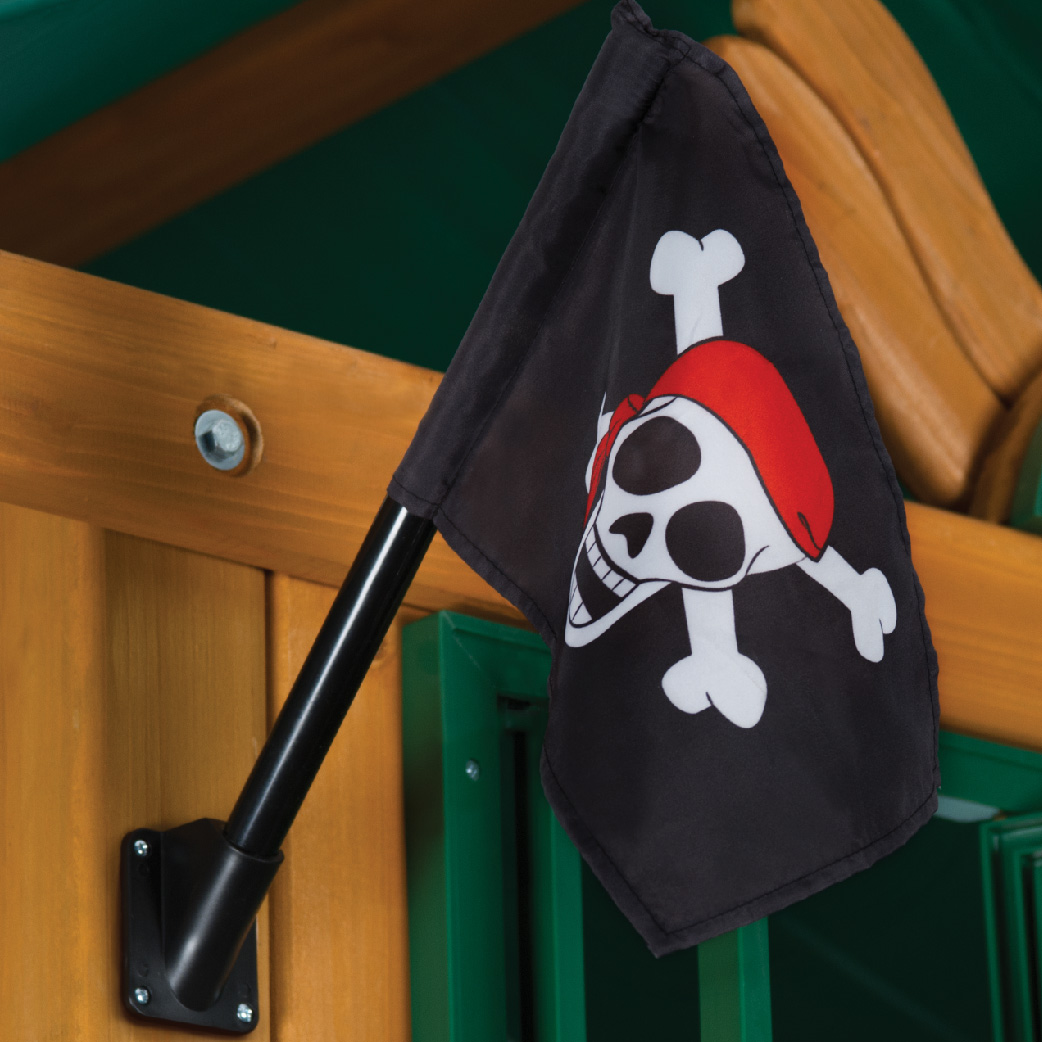 Pirate Flag and American Flag: Add a touch of thematic flair or patriotic spirit to the outdoor swing set with these flag accessories. A pirate flag is a classic symbol of adventure and imagination. It can be a fun addition to a child's room or play area, sparking their creativity and inspiring pirate-themed play.
Consider a small pirate flag that they can hang on their wall, use in make-believe pirate adventures, encourage them to use it as a prop in storytelling, or even use it to decorate their pirate-themed playhouse or fort.
On the other hand, the American flag represents patriotism and the values of the United States. It's a great way to introduce children to the history and symbolism of our country. Consider gifting them a flag that comes with a brief explanation of the flag's history and significance. This can serve as a teaching tool to help children learn about their country, its values, and the importance of unity.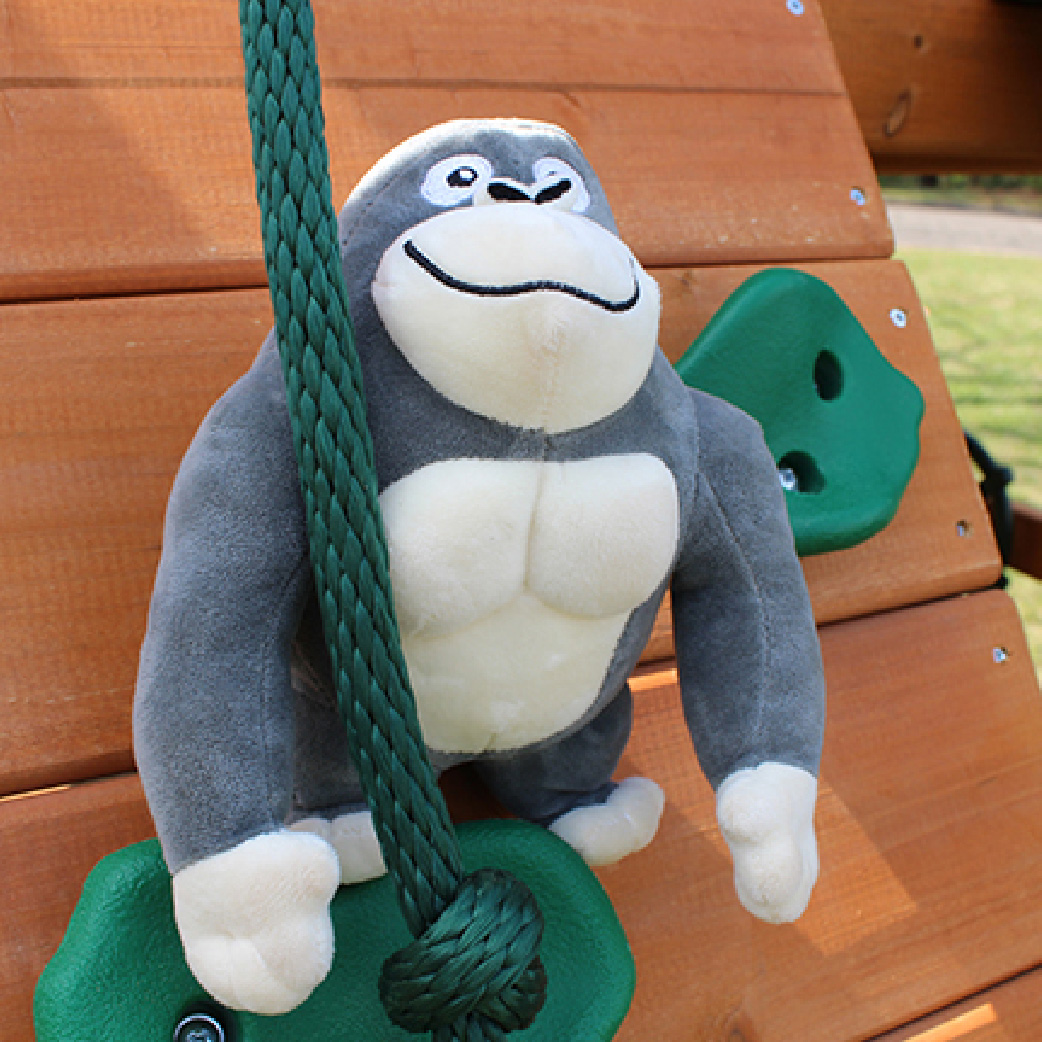 Buddy the Gorilla Plush Toy: Meet Buddy, the cuddly companion, ready for hours of imaginative play and endless snuggles. With his soft and furry exterior, Buddy is more than just a stuffed animal; he's a trusted friend for your child's daily adventures and comfort at bedtime.
Buddy's friendly face and charming personality make him the perfect playmate. Whether your child is on a jungle expedition, having a tea party, or sharing secrets, Buddy is there to inspire creativity and encourage social and emotional development.
As a cherished friend, Buddy fosters empathy, kindness, and the power of the imagination. He's more than a toy; he's a lifelong companion who provides comfort, entertainment, and support throughout your child's journey.
Consider Buddy the Gorilla Plush Toy as the ideal addition to your child's stocking this holiday season. Welcome Buddy into your child's world, and watch the magic of friendship unfold!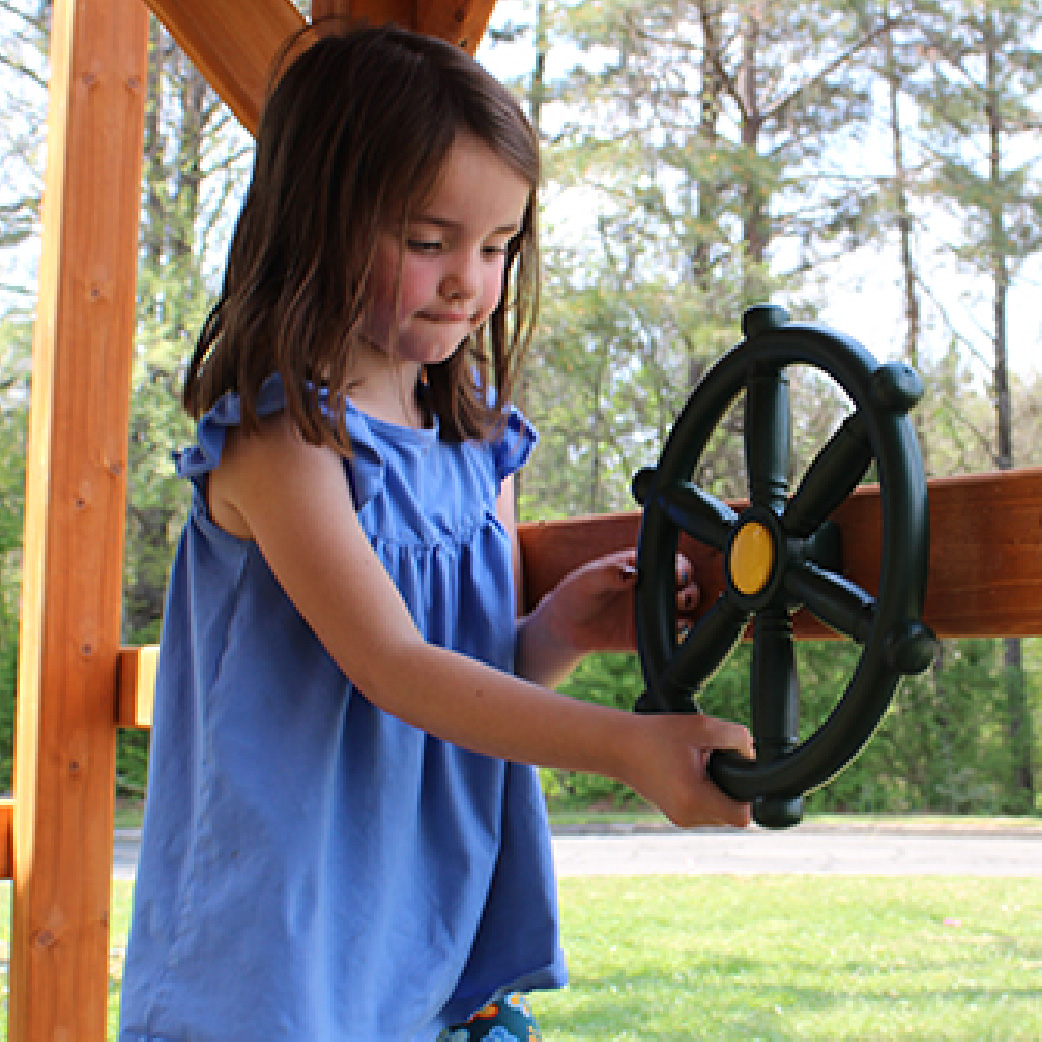 Pirate Ship Wheel: The pirate ship wheel is the gateway to adventurous escapades. Your child can take the helm of their imaginary ship, navigating uncharted waters and setting sail on thrilling voyages of the mind. This captivating accessory unlocks a world of imaginative exploration and pirate-themed play.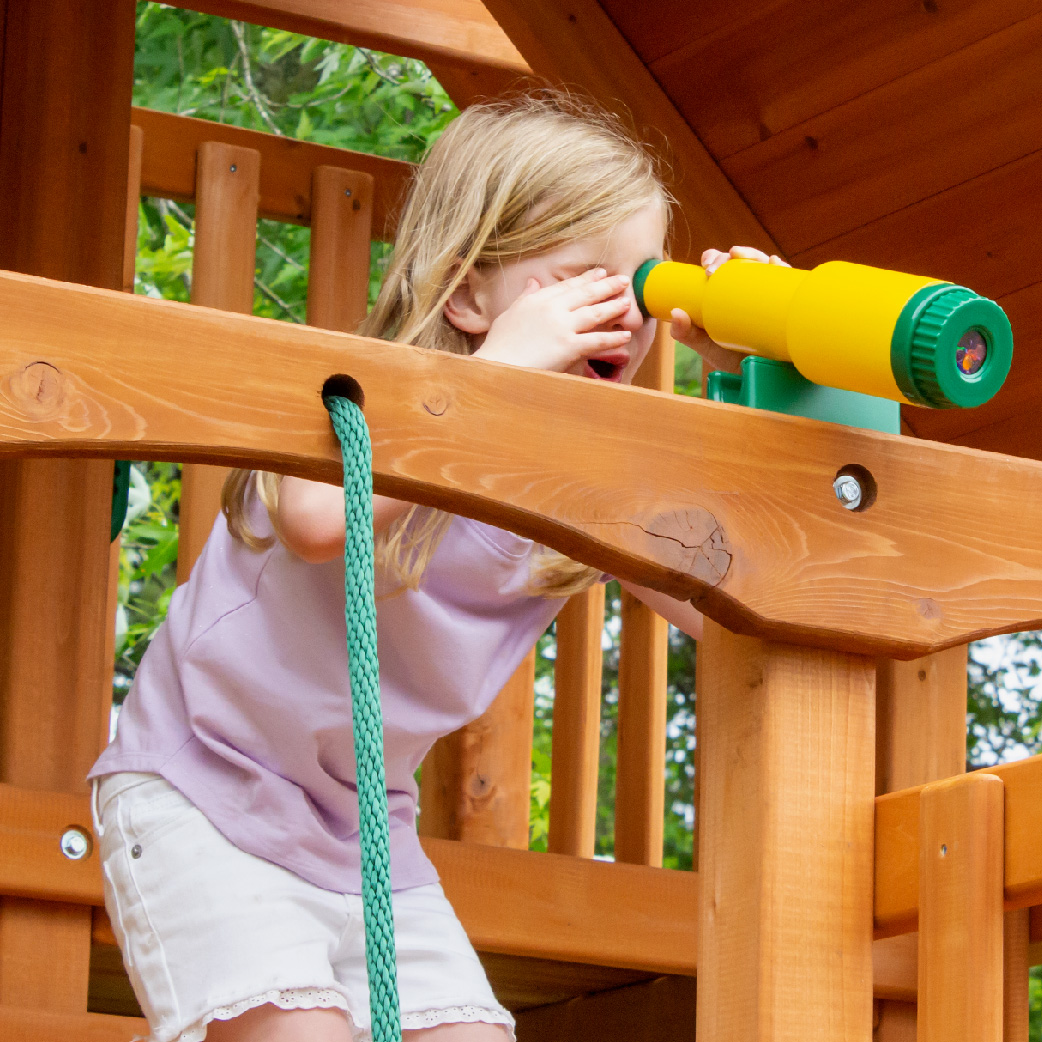 Telescope: Encourage exploration with a telescope that allows your young adventurer to discover hidden treasures, far-off lands, and new horizons.

There You Have It!
When shopping for swing sets for outside add-ons, the options can seem limitless, and making a choice might feel overwhelming. As we approach the holiday season, it's important that you begin exploring potential gifts for your cherished little ones. After all, you wouldn't want a last-minute rush to dampen the holiday cheer. At Gorilla Playsets, we offer a treasure trove of delightful outdoor swing set accessories that can add that extra sparkle to your child's holiday season. These carefully handpicked stocking stuffer accessories are not just gifts; they are gateways to unforgettable outdoor play experiences for your children.
From the thrill of pirate adventures with the Pirate Flag to the patriotism and unity fostered by the American Flag, or the imaginative play inspired by Buddy the Gorilla Plush Toy to the swashbuckling journeys steered by the Pirate Ship Wheel and the endless exploration through the Telescope - there is a backyard playset equipment accessory for every child's imagination.
So, start your holiday shopping early, embrace the joy of thoughtful gifting, and let Gorilla Playsets be your companion in spreading holiday cheer and igniting the spirit of play and adventure. Shop with us this holiday season and make memories that will be treasured for years to come. Happy holidays!