How To Maintain Your Swing Set
Feb 22nd 2023
A good swing set for your kids should be made from safe, reliable materials like high-quality wood. Wooden swing sets are highly durable and look great in the backyard. These classic sets have a rustic and natural appearance that never goes out of style and complements the natural elements of a backyard. However, to keep your playset looking its best and to ensure it lasts for years to come - regular maintenance is a must. While all our sets are designed to be as weather-resistant and long-lasting as possible, every playset will require some upkeep to stay in prime condition. Routine maintenance and inspections are a simple, yet highly effective way to ensure that your wooden swing set remains one of the most treasured items in your backyard. Not only does regular maintenance keep your swing set safe and in good condition, but it also keeps it looking great. Other reasons why you should maintain your swing set include:
A well-maintained swing set is a safe swing set. Over time playsets will need a little boost, especially with constant exposure to the elements. Regular maintenance, such as tightening bolts, replacing broken or worn-out parts, and keeping the wood sealed and protected, will keep your swing set safe and functional. You also don't want to invest in a swing set only for it to fall apart after a year or two. By keeping up with maintenance, you'll be able to extend the life of your swing set and keep it in tip-top shape for years to come. Let's face it; nobody wants an eyesore in their backyard. That's why we use high-end cedar wood in all our playsets that looks great with its classic natural look. You can also add a fresh coat of stain or paint to make your swing set stand out in your backyard and give it that little extra pizzazz. Let's not forget the most important reason to maintain your swing set - happy kids! Kids love playing on swing sets, and the last thing you want is for them to be disappointed because something isn't working or safe. Keep your swing set maintained, and your kids will be able to enjoy it to the fullest. So how do you maintain your swing set? Here are a few simple tips:
Stain and Seal the Wood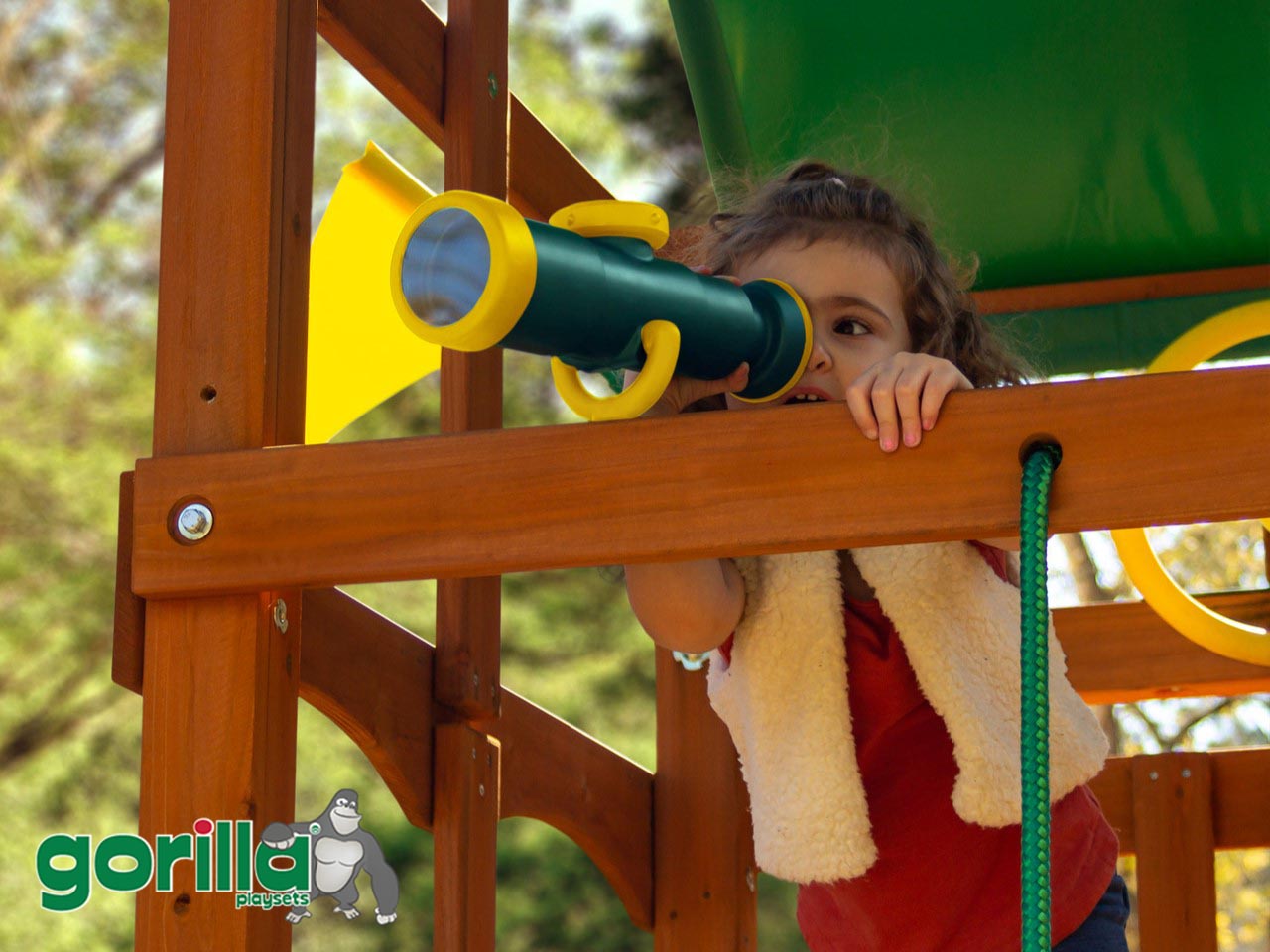 Even the highest quality wood will need a little help looking its best. That's why, unlike regular wooden sets, the lumber we use only needs to be sealed once within the first 90 days of assembly, and then again every two years. This ensures that the natural weather and insect resistance is at its strongest. Before you begin, make sure the wood is clean and dry. Use a pressure washer or a hose to remove any dirt, debris, or mildew from the wood. Once the wood is dry, use a brush or a roller to apply a coat of stain and sealant. Playsets such as the Outing Swing Set are great because they come pre-treated with a sealant that helps protect against the elements. Besides, its cedar material is also naturally resistant to insects, fungi, and decay, which helps reduce maintenance even further.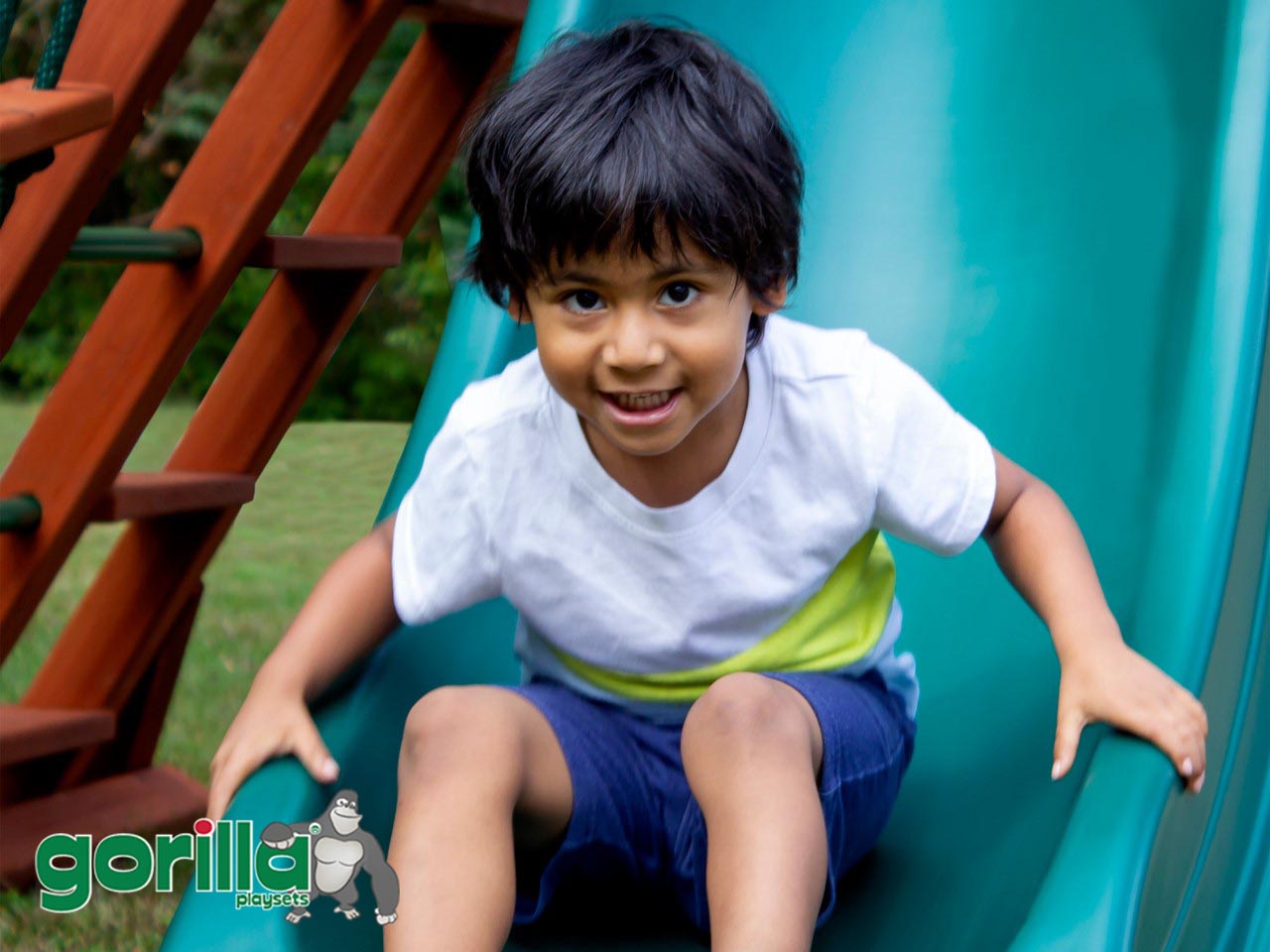 Inspections are an
Do Regular Inspections
Inspections are an essential part of maintaining your swing set. Doing regular inspections lets you spot any broken pieces, signs of wear and tear, or other issues that need to be addressed. You should check the swing set at least once a month, but more often if it's getting heavy use. To make your playground equipment inspection effective, look for specific issues: Check on ropes, chains, and other parts that are exposed to the elements. If they're frayed or worn, they will likely need to be replaced. Inspect metal components for rust or other signs of damage. Check the wood for cracks, warps, or splintering. Make sure all connections and bolts are tight. Check for any loose, missing, or broken pieces. Ensure all protective coverings and surfaces are in place.
Follow Weight Recommendations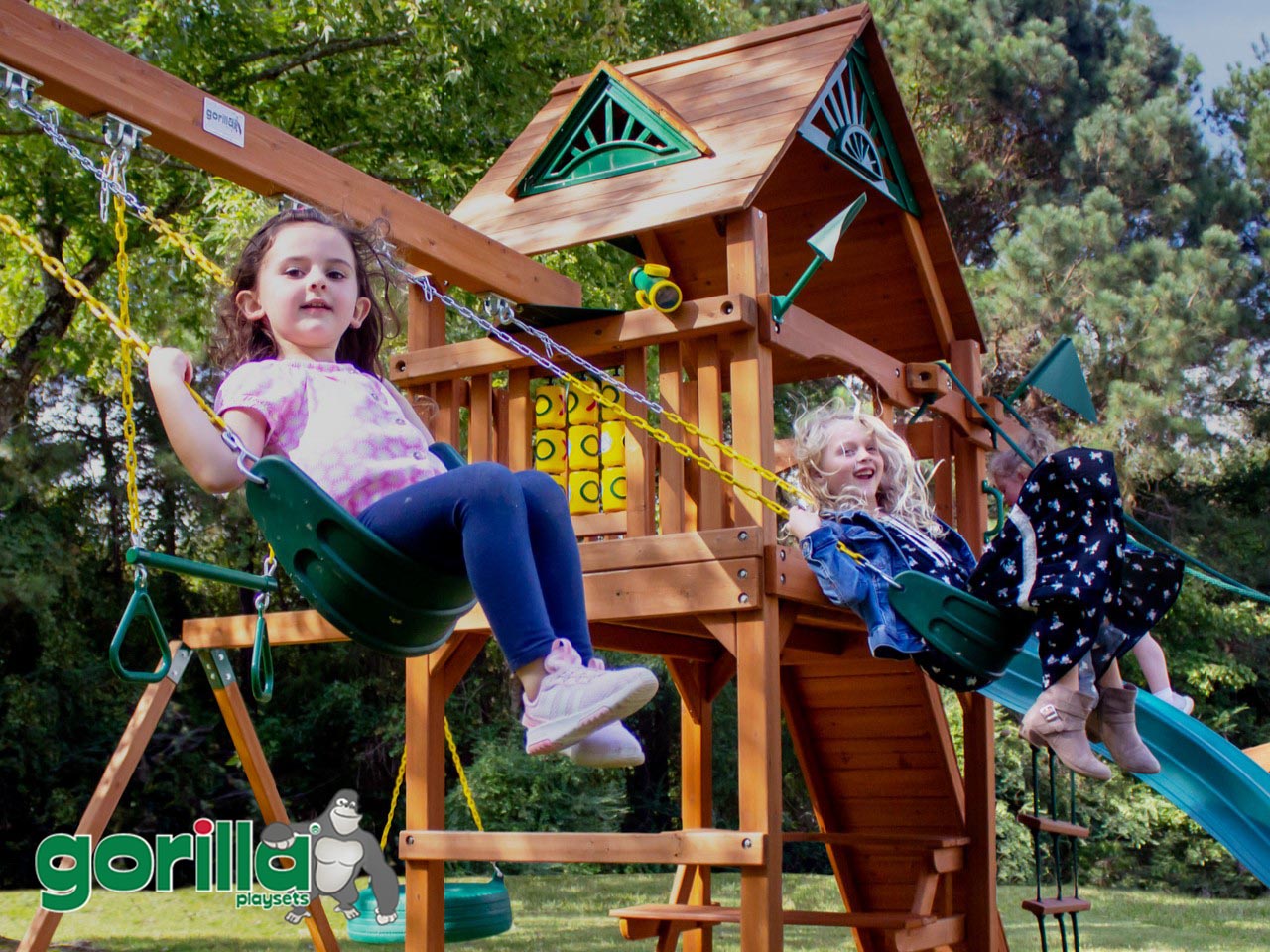 Despite its strength, your swing set has a weight limit, and it's important to know what that limit is. While most of our sets like the Frontier Swing Set can hold up to 800 lbs., depending on the set it will vary. That's why it's important to check the specifications to ensure your set is ready to go no matter how many kids are playing.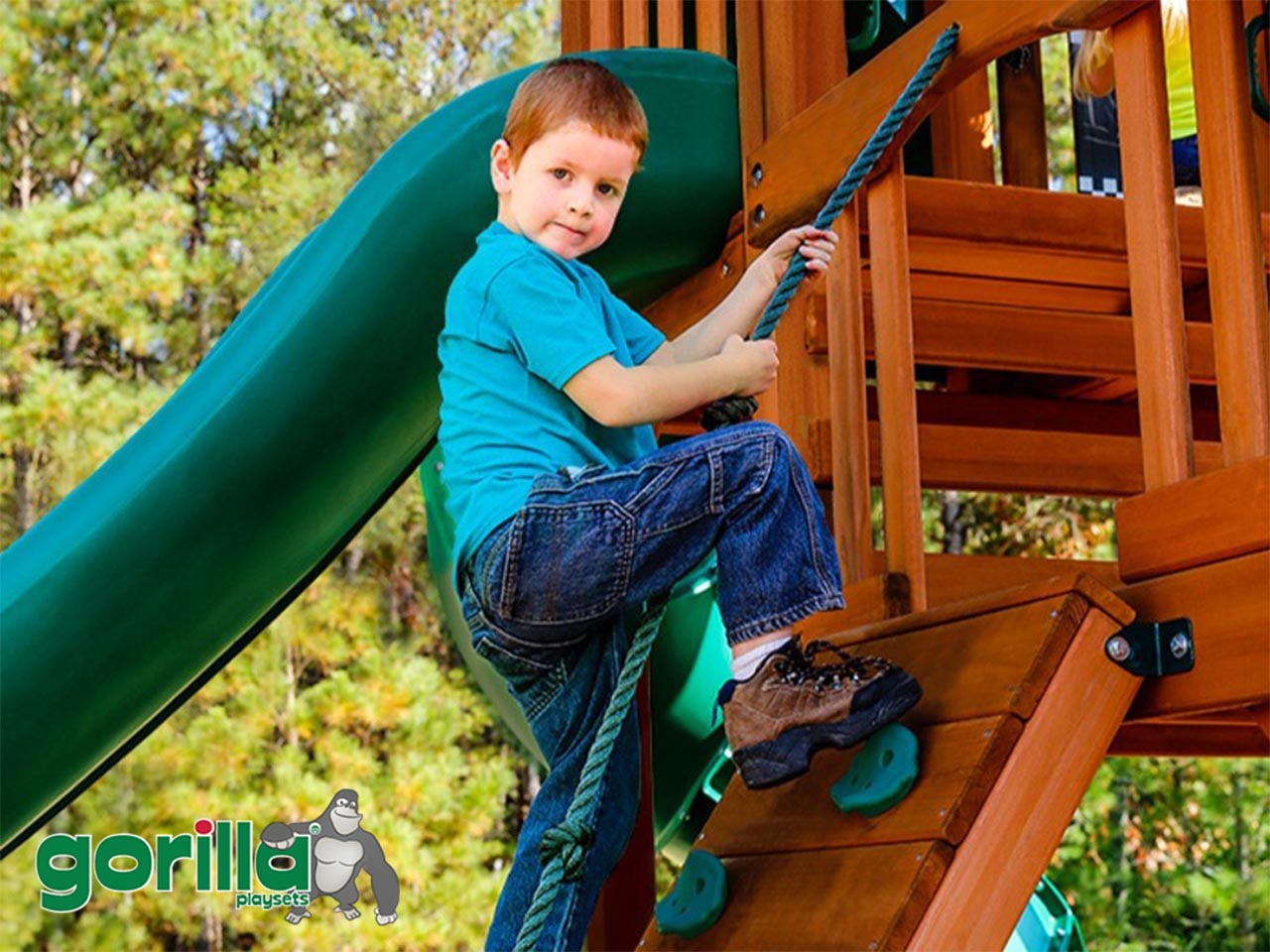 Re-mulch the Area
One of the simplest and most effective ways to keep your playground area safe is to re-mulch it regularly. Mulch helps absorb impacts from falls, which reduces the risk of injury. It also helps keep weeds at bay and the area tidy. You should replace the mulch (or wood chips) once a year so that your play space is in the best condition and ready for fun. Also, it's important to use quality mulch that's loose, cushiony, and specifically designed for playgrounds. If you have a bigger swing set like the Empire Extreme Swing Set from Gorilla Playsets, you can use larger rubber mats or foam pads in addition to the mulch. This helps reduce impact even further and keeps the area comfortable and safe.
Purchase Quality Equipment From Gorilla Playsets!
The quality of a playset is arguably the most important factor when it comes to maintaining your swing set. Why? Because even with regular maintenance, a poorly made swing set is more prone to splintering, fading, breaking, and warping. That's why we've made it our goal to only offer playsets and accessories that have the best performance, durability and engaging outdoor fun. Our swing sets are made with A-grade lumber that's been selected for maximum strength and weather-resistance. Plus, each set comes with a strong warranty that guarantees their quality. With regular maintenance and inspections, your kids can enjoy your Gorilla Playsets swing set for years to come! Shop our website today and get a swing set that will bring fun to your backyard without needing to worry about extensive maintenance.